Technical Documentation
Use your existing 3D design data to easily create rich interactive technical documentation. Improve communications in engineering, manufacturing, service and even outside your organization. Publish in a variety of formats including web, digital, and paper.
Common Challenges
Technical documentation is often difficult and time consuming to produce.
Traditional technical documents are static and lack interactivity.
Manually keeping documentation up to date is difficult and error prone.
Technical Documentation Overview
Technical document creation is often a manual process that involves gathering source materials such as text, data, images and photos, compiling them into documents and them publishing electronically or printing to paper. The result is a static document that is hard to maintain and difficult to update. This process must then be repeated for each new document, whether it's a technical report, work instructions, or a parts catalog.
Lattice Technology's technical documentation solutions avoids these limitations. Start by converting your heavy 3D CAD models into a lightweight XVL format. From here, our authoring tools make it easy to create rich, interactive 2D and 3D documentation directly from the design data. By utilizing our template-based solutions, easily publish to the web, digitally, or on paper. When the design changes, our solution will update the documents automatically, avoiding the need to start from scratch.
Key Benefits of the Lattice Technology Solution
Automate Technical Document Creation Using 3D Data
Create technical documents automatically from existing 3D data models. Aside from geometry, our tools have the ability to integrate product information, BOMs and other metadata as well. Automate your note creation, work views, disassembly processes, and more with the power of the Lattice Technology software. Publish with a few clicks and utilize templates to maintain a consistent look amongst published documents.
Create Highly Interactive Technical Documents with Embedded 3D Data
Starting with the 3D model enables you to create rich, interactive 2D and 3D technical documents that aren't possible with traditional methods. Use the powerful 2D and 3D interactivity and data linking capabilities to present your information in rich and engaging ways.
Automatically Update Technical Documentation to Reflect Design Changes
Avoid the hassle of re-authoring content by auto updating and republishing when the design changes. The Lattice Technology solution automatically detects design changes and updates the documentation accordingly.
Additional Benefits of the Lattice Technology Solution
Custom Templates for Publishing Content
Lattice Technology's template-based publishing tools enable you to speed up the publishing process and standard the appearance of your technical documentation.
Multiple Format Publication
Lattice Technlogy's technical documentation enable you to publish to multiple formats, including web, digital and paper. Publishing to multiple formats allows you to present your information in ways to speak to different audiences.
Example Technical Documentation by Lattice Technology
Engineering
Design Review Report
Report the results of design reviews with full 3D context.
3D Drawing (specification sheet)

Leverage 3D data with CAD design information to replace your 2D drawings.

Manufacturing

Manufacturing Design Review

Document assembly issues found in digital process validation in an interactive technical report and collaborate with engineering to solve the issues.

Assembly Work Instructions
Create content rich work instructions with the ability to add 3D model interactivity and meta data.
Bill of Materials
Display assembly part lists in static or dynamic interactive documentation for quick reference to embedded metadata.
Service
Service Manual
Create service or maintenance instructions and add interactive animations utilizing lightweight 3D data.
Technical Illustration
Create detailed technical illustrations using existing CAD data.
Parts Catalog System
Create fully customized and comprehensive part catalogs of your products with interactive 3D models.
Solution Videos
Video tutorial that shows some of the technical documents you can publish in Excel using Lattice3D Reporter.
Products Used in This Solution
Technical Documentation Solution Partners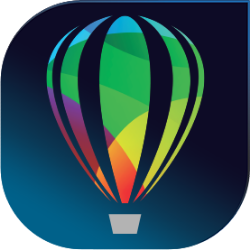 Alludo - Use CorelDRAW® Technical Suite, which includes XVL Studio Corel Edition, to import, adjust and modify 3D models and send high-quality vector illustrations and renderings to Corel DESIGNER™ and Corel PHOTO-PAINT™ for further illustration authoring. Insert 3D files in illustrations and access model views and cross-sections for a high-resolution preview in illustrations. Upgrade to XVL Studio 3D CAD Corel Edition to import additional 3D CAD and interchange formats, unlock a rich array of 3D illustration and animation tools, and output additional illustration styles and 3D formats.
Quanos Service Solutions - Quanos Service Solutions GmbH offers professional implementation of tailor-made projects for interactive spare parts catalogs and service information systems as well as service portals. We are your reliable partner for manufacturers and operators from a wide variety of industries, such as machine and plant construction, agriculture, vehicle and medical technology.
Want More Information?